Acne Treatment in Beverly Hills
Acne can be common during teenage years, but it can also be a daily struggle for adults throughout their lives. Trying to tackle acne on your own or with shady products can often only make the situation worse. Without the right treatment, many patients face the difficulty of stubborn acne daily. Cloud Med Spa is proud to offer patients a range of acne treatments in Beverly Hills. We work closely with each patient to find the right solution for them based on their unique needs.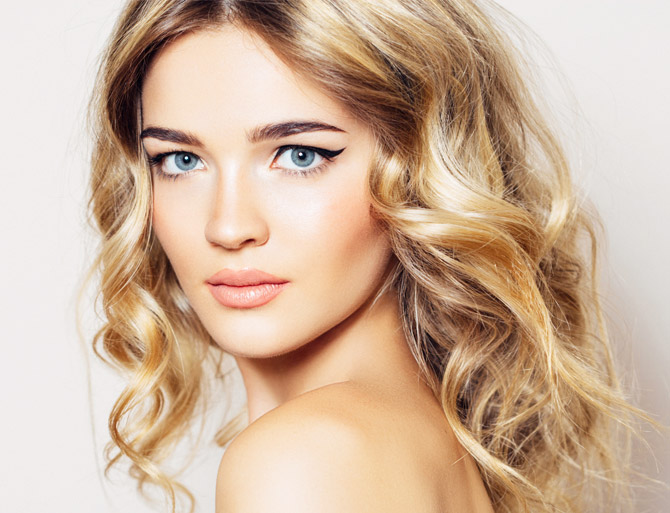 What Acne Treatments Do We Provide?
Cloud Med Spa offers several options for addressing even the most stubborn acne through treatments that are both safe and effective. From gentler treatments such as microdermabrasion to stronger options such as laser skin resurfacing, we match each patient with their ideal option to give them clear skin and a brighter complexion. When you come into our office, we meet with each patient personally to learn about their needs and look at the options best suited to them. We build your personal acne treatment plan from the ground up with a focus on providing you with optimal results.
Our acne treatments can treat acne anywhere on the body. While face treatments are most popular, many patients also suffer from acne on the chest, back, shoulders, and other areas. If this describes you, we have options that are ideal for body acne as well as facial acne.
Our options for treating acne include:
Chemical Peels: This treatment carefully removes damaged or affected skin layers to reveal healthy and clear skin beneath.
Microneedling: Microneedling is a skin treatment that involves an electric skin needling device that contains 12 very fine needles.
Pixel – Laser Skin Resurfacing : Using lasers, we can treat acne and a range of other skin concerns through this safe and effective treatment.
Morpheus8: Morpheus 8 is a fractional skin treatment that more and more patients are turning to for outstanding improvements for their skin.
ClearLift: A very popular treatment that provides the benefit of lasers with a gentler treatment session.
Microdermabrasion: A gentler treatment ideal for mild cases while also boosting your skin's appearance overall.
Many of our treatments are also great for reducing or removing scars left from acne.
Which Treatment Is Right for Me?
With so many options, it can at first seem challenging to choose what treatment you want. However, our specialists work closely with you to help you find your ideal treatment plan. They provide you with complete information about your options and the benefits of each according to your personal goals. We also consider factors such as age, health, type & severity of acne, and more to find your optimal solution.
The first step is to schedule your consultation at Cloud Med Spa to discuss your acne concerns with a specialist. After an in-depth discussion and a skin exam, we can provide you with your options. Many patients also choose to make the most of their acne treatment by combining it with other skin treatments. With the right set of treatments, you can not only control stubborn acne but fight wrinkles and give your skin a vibrant boost.
What Are the Treatments Like?
Each of our options for acne treatment in Beverly Hills will be slightly different, but they all are non-surgical. That means you won't need to worry about spending hours in the office or having a lengthy recovery period. While patients will usually see improvements after a single session, most treatments require several visits to reach your full results. The number and frequency of sessions will depend on your treatment plan and the acne you want to treat.
Several of our treatments require no anesthetic, while others only need local numbing to keep you completely comfortable. Recovery is also quite fast, ranging from virtually no recovery to about a week. Before your treatment, your specialist will provide you with complete information about your individual treatment so you can know what to expect before, during, and after treatment.
Beauty is a greater recommendation than any
letter of introduction.
Our patients generally see drastic improvements in acne by the completion of their treatment program. In addition, our treatments tend to have other benefits as well. So not only can you clear up acne, but your skin will look better and more vibrant than ever. Our patients at Cloud Med Spa can see improvements in acne after a single treatment in many cases. However, most patients see their ideal results after completing a treatment plan of 2 or more sessions. It all depends on your individual situation and the acne you need treated. During your consultation, your specialist can provide you with an outline based on your individual situation and treatment plan. In order to keep acne under control, patients may also need to have occasional touchup treatments to help keep their skin clear and vibrant.
SCHEDULE YOUR CONSULTATION TODAY
>>
If you are ready to take back control over your skin, we are here to help. Schedule your consultation today to learn more about your options and get started on your personalized acne treatment in Beverly Hills. your skin, we are here to help.
Beauty is an expression of that rapture of being alive.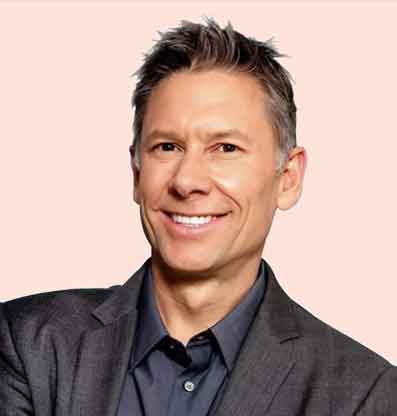 World-Renowned Plastic Surgeon
Brent Moelleken, M.D., F.A.C.S.