IPL stands for Intense Pulsed Light. It is a procedure where a high intensity pulse of light is used to treat areas of the skin where there is sun damage, age spots, dark spots, rosacea, redness, acne scars, or fine lines and wrinkles. IPL is also commonly referred to as IPL photofacial, photorejuvenation, or broadband light.
IPL photofacial treatments use high intensity pulses of broadband light. It is a non-ablative treatment, which means that it doesn't do any damage to the surface of the skin. It works by delivering intense pulsed light to deeper areas of the skin (the dermis) and leaves the superficial aspect of the skin (the epidermis) untouched.
Who is a Candidate for IPL Photofacial?
IPL photofacial is suitable for anyone who has areas of the skin with dark spots, age spots, sun damage, and rosacea. It also has indications for fine lines and wrinkles, red complexion, acne scars, and large pores. IPL tends to work best on patients with a light to medium complexion, who do not have severe sun damage.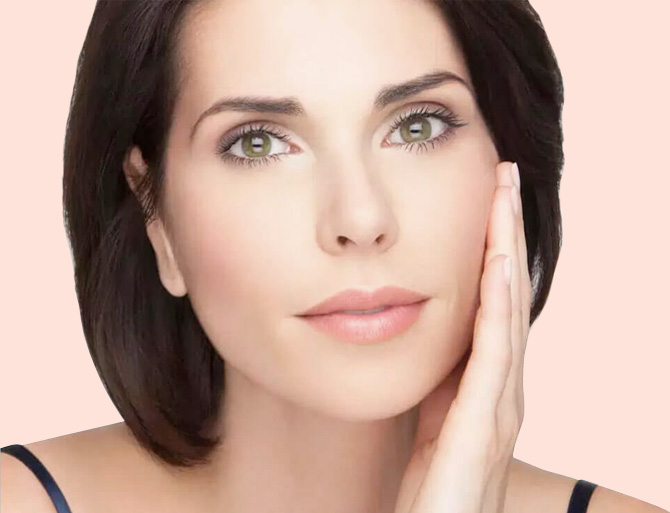 SCHEDULE
A CONSULTATION
>>
A
IPL causes little to no pain. Regardless, we will apply numbing cream to the area being treated to provide a pleasant and pain-free experience.
IPL photofacial is one of the safest light-based treatments on the market. Photorejuvenation cause little to no pain during or after treatment, and any side effects on the skin usually vanish within a few hours and up to a few days after the treatment.
Complications are minimized to blistering of the skin which disappears in a few days, or in more severe cases, discoloration of the skin, which is normally limited to extremely dark skin tones where IPL may not have been suitable in the first place
How Long Does IPL Photofacial Take?
Photorejuvenation procedures lasts about 30 minutes to one-hour total, depending how large the area being treated is. Patients usually spend about 10 minutes with their numbing cream on before starting IPL to ensure a pleasant and pain free experience. A full face treatment takes only 10-15 minutes. Since you can apply make-up right after, IPL photofacial can be done on your lunch break or in the morning before you start your day since it's such a quick procedure and requires zero downtime!
How Long Do Results Last?
The results of IPL can last for years as long as the skin is cared for properly with a sufficient skin care routine and sun protection.
How Often Does IPL Need to be Performed?
IPL can drastically improve your skin's appearance within a week or two of the first treatment, but multiple sessions are recommended for most for maximum results. The number of sessions recommended depends on the area and severity of the problem and is highly individualized. The average patient undergoes 3 sessions per area treated, but there are instances where patients respond very well to just one treatment, or require more than 3 sessions to achieve the desired results.
Beauty is a greater recommendation than any
letter of introduction.
What Areas of the Body Can be Treated With IPL?
You can use IPL on any part of your body that is affected by dark spots, brown spots, age spots, sun damage, acne scars, redness, or wrinkles. IPL is most commonly performed on the face, the neck, and the chest since those are usually the body parts that are exposed to the sun most often, but IPL can also be done on the arms, legs, etc.
You will see the full effects of IPL within 2 weeks of your procedure. This will better help your provider determine how effective the treatment is on your skin and how many more sessions (if any) they recommend.
What Should I Expect at My Appointment?
You will meet with a provider first and foremost who will look at your problem areas and discuss expected results for your skin type and complexion. You will then have numbing cream applied to the area to ease any discomfort that you may feel during the procedure, although most patients report little to no discomfort even without numbing cream. Once the numbing cream takes full effect in about 10 minutes, the provider will return to perform the treatment. Once the provider is finished, they will cleanse your face of any products used during the treatment and provide you with any instructions needed for recovery. The provider will also let you know what to expect in the following days and will brief you on any warning signs.
What Do I Need to Do to Prepare for IPL Treatment?
Prior to an IPL treatment, you want to make sure you are moisturizing regularly, avoiding sun exposure, and wearing sun protection. You should avoid smoking, taking aspirin or other anti-inflammatory drugs and/or herbal supplements that can increase bleeding, and using any antibiotics or topical creams that increase skin sensitivity. You should also hydrate yourself well before and after the procedure.
What is the Recovery From IPL lLke?
Most side effects occur only within the first 48 hours. Your skin might feel a bit sensitive like you are sunburned. You will also notice blemishes and dark spots get darker for a few days to a week before they peel off and ultimately appear lighter. You can apply makeup immediately after the procedure and resume your normal routine as long as you protect the treated area from the sun by avoiding any sun exposure or covering the area if you need to be in the sun. Use sun protection and shielding at all times.
The cost of IPL varies greatly from person to person. It is largely dependent on their skin type and tone, the amount of damage to their skin, and the size of the area being treated. Please give us a call or send us an email to inquire about IPL pricing for your problem areas. Please don't forget to ask about any promotions Cloud Med Spa are running. If you consent to participate in our "model release," we may offer additional discounts on your treatment or package!
SCHEDULE YOUR CONSULTATION TODAY
>>
If you are ready to take back control over your skin, we are here to help. Schedule your consultation today to learn more about your options and get started on your personalized treatment in Beverly Hills.
Beauty is an expression of that rapture of being alive.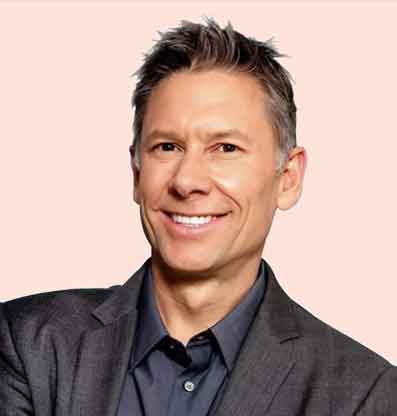 World-Renowned Plastic Surgeon
Brent Moelleken, M.D., F.A.C.S.