Rosacea Treatment in Beverly Hills
Clear and healthy skin can easily be taken for granted. But the truth is that having clear skin is often crucial for feeling comfortable and confident about your body and your looks. So it is no surprise that rosacea can have a severe impact on the lives of our patients. That is why Cloud Med Spa is proud to offer non-surgical rosacea treatment in Beverly Hills. Through our comfortable and effective treatments, we can help you control rosacea and keep your skin beautiful.
How Can I Get Rosacea Treatment?
There are plenty of at-home remedies, but the truth is that almost none of them work. There simply is no replacement for having modern medicine on your side along with a team of professionals. Cloud Med Spa offers several treatment options for rosacea, all in a comfortable, professional setting. We carefully match each patient with a treatment that will help them get the best results. These range from laser treatments to exfoliating treatments such as microdermabrasion. Our treatments are typically quick, with most sessions lasting well under an hour.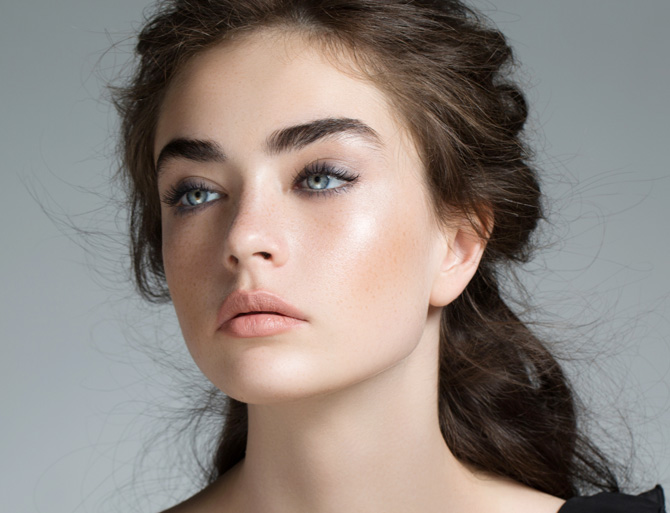 SCHEDULE
A CONSULTATION
>>
Knowing what your situation is can prove key to getting the right treatment. If you believe you have rosacea, the first step is to get a professional diagnosis. This allows us to tailor your treatment to match your situation. While rosacea itself does not pose a health risk, it can still leave a negative impact on your life. So we work closely with each patient to alleviate their symptoms and give them back control over their skin.
A few signs that you might have rosacea include:
Red skin: Irritated or angry-looking patches of red skin are a key rosacea symptom.
Eyelid irritation: The eyelids are a commonly affected area.
Swollen nose: Redness and swelling around the nose is another core sign of rosacea.
Red bumps: In addition to red skin, you may notice red bumps that at first look like acne. A specialist can help identify them for you.
Benefits of Rosacea Treatment
Control breaks more effectively
Get back a clear, even skin tone
Reclaim confidence in your skin and appearance
No surgical aspects (e.g., scars, incisions, long recovery, etc.)
Open to patients of all ages and skin types
Fast treatment with noticeable results
It's not the having, it's the getting.
If you have rosacea, the odds are that we have a treatment to match you. Cloud Med Spa offers rosacea treatment options for both mild and more extensive cases, tailoring each treatment according to your unique needs and symptoms. When you come in for your consultation, we can closely examine your situation to match you with a treatment that will bring your the best results.
Some of our popular options for treating rosacea in Beverly Hills include:
Laser skin resurfacing
Microdermabrasion
Chemical peels
Microneedling
IPL light therapy
And more
Some treatments are milder, while others work on a deeper level. Choosing the right treatment to match your symptoms is vital to getting the most out of your personalized treatment plan. If you have any questions along the way, we will gladly provide any additional info and help as needed.
For gentler treatments like microdermabrasion or ClearLift, you can have almost no recovery period. These treatments provide gentle yet effective exfoliation and are ideal for milder cases. For more significant outbreaks of rosacea, you may need a deeper treatment such as a chemical peel or laser skin resurfacing. While these are still fast treatments, they may require about a week or so for any redness to go away and for your skin to achieve a vibrant and healthy look. We will inform you ahead of time what you can expect in terms of recovery based on your chosen rosacea treatment option.
When Will I Get to See My Results?
Most patients can see improvements after a single treatment. However, your results can vary depending on the extent of your symptoms and the type of treatment you choose. Some patients may need a couple of treatments to fully clear up symptoms, while others might need only a single session. During your consultation, we can provide you with an estimate of what you can expect based on your situation and the rosacea treatment method you choose.
SCHEDULE YOUR CONSULTATION TODAY
>>
When rosacea appears, it can feel like it is taking over your life. But you don't have to sit by and let it take the lead. With professional rosacea treatment in Beverly Hills at Cloud Med Spa, you can take back control over your skin. Contact us today by phone or using our online form to set up your consultation for rosacea treatment. Our specialists will work closely with you to match you with a treatment that brings back clear and healthy skin.
Beauty is a good letter of introduction.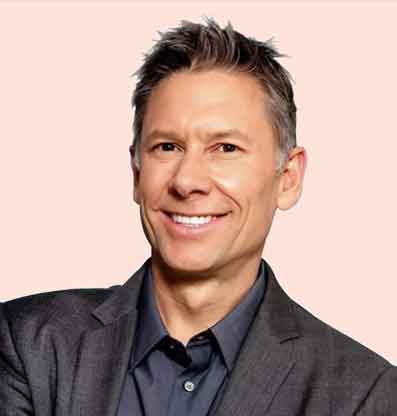 World-Renowned Plastic Surgeon
Brent Moelleken, M.D., F.A.C.S.