Sun Damage Treatment in Beverly Hills
The sun might provide warmth and life to the planet, but it also can do a number on your skin. Sun damage is one of the most common causes of skin aging and discoloration, especially in sunny areas like California. Even with sunscreen and other precautions, it can be easier than you think to end up with sun damage. But Cloud Med Spa is here to provide sun damage treatment to give your skin a boost. Contact us today to learn more about how we can help turn back the effects of the sun on your skin through non-surgical treatment options.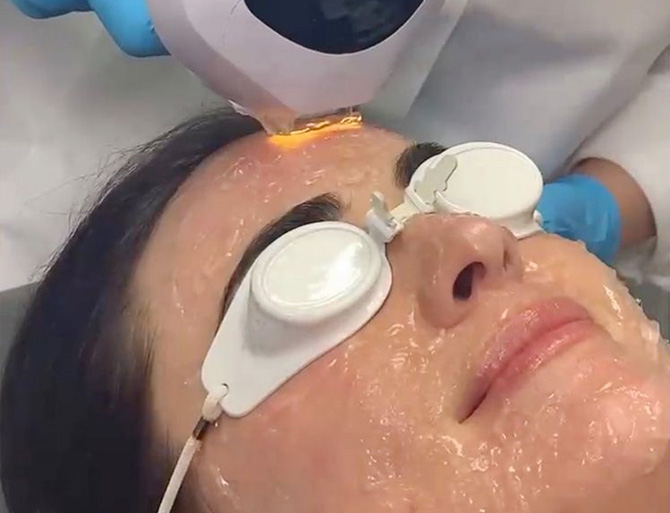 What Sun Damage Treatment Options Do We Provide?
Cloud Med Spa offers a full suite of options for reversing the effects of sun damage on the skin. Sun damage is known for causing discoloration and uneven skin tone, but it also can lead to leathery skin and wrinkle formation. Our procedures are designed to turn back time and give your skin a rejuvenating boost that leaves you looking and feeling radiant.
Our non-surgical options for treating sun damage include:
IPL Photofacial (Intense Pulsed Light): IPL photofacial is a procedure where a high intensity pulse of light is used to treat areas of the skin where there is sun damage, age spots, dark spots, rosacea, redness, acne scars, or fine lines and wrinkles.
AFT (Advanced Fluorescent Technology): AFT Laser is the next generation of IPL laser treatment technology.
Laser Skin Resurfacing: This is one of the most effective ways to fight sun damage and achieve an even skin tone at the treated area.
Chemical Peels: This treatment carefully removes the upper layers of sun-damaged skin to reveal healthy and clear skin beneath.
And more: We are continually updating our methods and treatments to provide the latest and most effective options for reversing sun damage. From combining treatments to offering advanced options, we always focus on providing our patients with the latest and best in sun damage treatment.
Which Sun Damage Treatment Is Right for Me?
Sun damage can take many forms, from slight discoloration to causing wrinkles to form. So the right treatment for you can depend on what concerns you want to address. The good news is that many of our treatments can benefit patients looking to treat multiple concerns at the same time. For example, laser skin resurfacing can improve both skin texture and tone while also reducing wrinkles and boosting collagen. All without the need for surgery or lengthy recovery periods!
In general, our milder treatments are best for lighter sun damage, while deeper treatments are better for more significant concerns. To learn which treatment is best for your skin, the first step is to set up your consultation at Cloud Med Spa. Our specialist can work with you to provide information about your options and match you with options that will provide you with optimal results. Some patients even prefer to combine multiple treatments to bring out even more impressive results and a fully vibrant rejuvenation.
Beauty is a good letter of introduction.
What Are the Treatments Like?
All of our treatments for sun damage are non-surgical and generally well tolerated. Milder treatment options can often be done without even the need for a local anesthetic. For stronger treatments such as laser resurfacing, we can provide a mild numbing cream to ensure you are comfortable from the beginning to the end of your session. In general, each treatment session is also quick and convenient, though the total time depends on your individual treatment plan. Some treatments can take as little as half an hour, while others might take about an hour for larger or more sensitive areas.
In every case, your specialist will provide you with an outline for your personal customized treatment plan so you can know exactly what to expect.
Most patients' treatment plans will consist of two or more sessions in order to reach their target results. However, you can expect to see improvements after even a single treatment session. Most of our treatments also deliver continued improvements over the following weeks as your body responds to the treatment by boosting collagen production. While your results can last for months to years, it will be important to continue to care well for your skin. Additional sun exposure can often set patients right back to square one with new sun damage. So we recommend avoiding direct continued sun exposure and always applying a high SPF sunscreen to provide additional skin protection. Doing these will help prolong your results. We will provide you with additional skincare tips to boost your results and get the most out of your sun damage treatment.
SCHEDULE YOUR CONSULTATION TODAY
>>
If you are not ready to let the sun win, we are here to help you in the journey to treating sun- damaged skin. Schedule your consultation today to learn more about your options and get started on your personalized sun damage treatment in Beverly Hills. We look forward to helping you achieve clear and healthy skin that you can feel confident and comfortable in through non- surgical procedures at Cloud Med Spa.
Beauty is a greater recommendation than any
letter of introduction.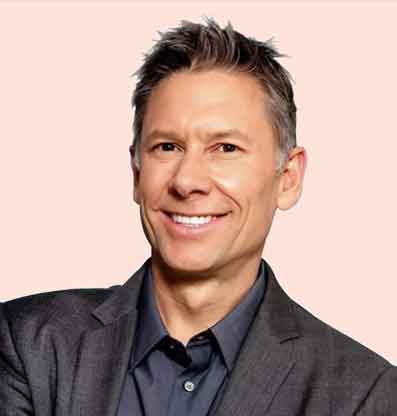 World-Renowned Plastic Surgeon
Brent Moelleken, M.D., F.A.C.S.