Dermal Fillers in Beverly Hills
Dermal fillers are ideal to help diminish facial lines and restore volume and fullness in the face for patients of all ages. As we age, our faces naturally lose the crucial fat that gives them shape and volume. The facial muscles then work closer to the skin's surface. The result: smile lines and crow's feet become more apparent with each passing day. The facial skin also stretches over time, adding to this loss of facial volume. Other factors that affect the facial skin include sun exposure, heredity, and lifestyle.
Dermal fillers can work a range of changes, including:
Plumping thin lips
Enhancing shallow contours
Softening facial creases and wrinkles
Improving the appearance of recessed scars
Reconstructing contour deformities in the face
Decreasing or removing the shadow of the lower lids
Dermal fillers can be very helpful for patients with early signs of aging. But they also can boost results for patients who have undergone facial rejuvenation surgery.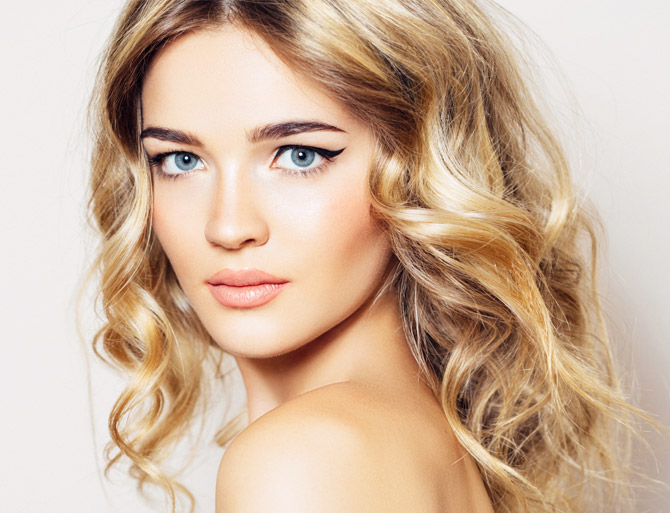 SCHEDULE
A CONSULTATION
>>
D
ermal fillers have risks like any other medical procedure, but are overall very safe when used by professionals. We use only FDA-approved fillers that have been purchased directly from the manufacturer to ensure quality. Our fillers are injected in a medical setting using sterile instruments by highly trained medical professionals. Severe complications from dermal fillers are very uncommon.
Most risks can be lessened by choosing a medical facility that uses FDA-approved fillers injected by a trained medical provider such as a doctor, nurse, nurse practitioner, or physician assistant.
Dermal fillers are Hyaluronic acid based. HA is a substance that already naturally exists in every person's body. Dermal fillers generally consist of a soft injectable gel made up of stabilized, non- animal hyaluronic acid for consistent quality. Though manufactured, the gel is tissue-friendly and closely resembles the hyaluronic acid naturally occurring in the body. It binds water and can act as a lubricant, and it can even work as a shock absorber in movable parts of the body such as joints.
It is also essential for the transport of nutrients and in regulating water balance in the skin. Dermal fillers boost the skin's supply of hyaluronic acid by revitalizing and adding volume to the skin. This way, they can instantly diminish the appearance of lines and wrinkles and give patients a soft natural look. These treatments are long-lasting but generally are not permanent and can require touchup treatments to maintain your results.
Who is a candidate for filler?
Cloud Med Spa offers dermal fillers to a wide range of potential patients. However, we look for a few key traits to ensure you are an ideal candidate. These include:
Being physically healthy
Not smoking
Having a positive outlook and realistic goals regarding your appearance
Being committed to maintaining good skin health
This treatment is ideal for patients who:
Have hollow lines or wrinkles
Noticed fat loss in your face due to age or other factors
Are seeking to add volume to any aspect of your face, neck, or other body parts
Fillers are known for being quite well-tolerated, but Cloud Med Spa still takes precautions regardless to ensure our patients are as comfortable as possible. We always offer topical numbing cream before the injections so that you feel the injections as little as possible. Some more sensitive patients can experience minor bruising and swelling immediately after the injection and into the next day. But this quickly fades. Most patients experience very little to no pain or discomfort.
How long do filler injections take?
Your entire appointment is a quick and convenient experience, generally taking only about 30 minutes total. We recommend letting the topical numbing cream absorb for 10-15 minutes prior to the injections to ensure full comfort. Once the numbing cream has been removed, the injections themselves should only take a few minutes each. You are welcome to remain in your patient room after your injections to ice any sensitive areas before leaving our office.
When will I see results and how long do they last?
The results of dermal fillers are seen immediately upon injection, with volume and contours being restored right away. We will be able to check for symmetry and consult with you along the way to make sure we inject your precisely desired and ideal amount. Depending on the type and brand of filler used, the results last approximately six months to two years. The duration of results can also vary based on your age, activity levels, and overall health. Once you notice the effects of the fillers have started to fade with time, we are here for you for your next round of injections to keep up your results.
I like not only to be loved, but also to be told I am loved.
What areas can be treated with filler?
The most commons areas where fillers are injected are for facial areas such as:
Cheeks
Lips
Chin
Jawline
Nasolabial folds
The under-eye area
But this treatment is highly adaptable and can work for a range of body areas. For example, fillers can also be injected into the nose, into acne scars, frown lines or crow's feet, scars, neck lines, hands, and anywhere else with fat loss or deep wrinkles. If you are wondering if you can use dermal fillers on an area not listed above, ask our specialists for advice.
What do I need to do to prepare for a filler injection?
Preparing for fillers is generally easy and straightforward. Before filler injections, we advise patients to stop taking any blood thinners for at least 7 days to prevent excess bleeding. Fillers should be injected into clean makeup-free skin. So you can come to your appointment makeup- free, or we can remove your makeup for you.
The effects of dermal fillers can be seen instantly upon injection, but your final results may take a couple days. The reason is that even minor swelling might make slight changes to how you look for a day or two. However, your specialist can check for symmetry right away. And the treatment allows you to monitor the amount of filler being injected. You can even let your specialist know if you feel like you need more in any particular area.
What is the recovery from filler injections like?
You may experience immediate but minor bleeding, swelling, or bruising from dermal filler injections. Bleeding should go away within moments after the injection. But bruising or swelling can remain for a couple of days for some patients. For any bruising, we advise applying ice to the injection site. Also, avoid touching the areas injected and avoid exercise for the following 24 hours to let everything settle down nicely.
What should I expect at my appointment?
If you're a new patient or have never had filler before, you will fill out paperwork and sign consents that detail everything to be aware of when it comes to dermal fillers. One of our providers will consult with you and ensure your expectations match well with what fillers can do to boost your appearance. Together, you and your specialist will put together a plan regarding what areas to treat and how much filler will give you your target results. We will take "before" photographs so we can compare your original look to your results.
Next, we will apply topical numbing cream and allow this to get to work for about 10-15 minutes. Your injector will spend a few minutes on each area and will hand you a mirror to see the immediate results. Your specialist will make sure you are happy with the treated areas and the amount injected before wrapping up your treatment session. We also provide you with ice packs, and of course you are always welcome to stay in our office until any bleeding or swelling has subsided.
How much does filler cost?
The cost of fillers depends largely on the type and how long they last. Fillers are sold by the syringe, and costs range from about $600-1500 depending on the brand and the longevity of the filler. We recommend watching out for places that offer deals that seem too good to be true, as it may mean you can have an inexperienced specialist.
Fillers may cost a bit more than Botulinum Toxin, but they tend to last at least twice as long. Patients typically agree they are well worth it when you see the improvements they can make in your face or other areas. Please don't forget to ask about any filler promotions Cloud Med Spa runs throughout the year. Also, if you agree to participate in our "model release," we may offer additional discounts on your procedure!
SCHEDULE YOUR CONSULTATION TODAY
>>
Call us or use our online form to lock in your consultation for dermal fillers today. You can learn more about this popular treatment and see if dermal fillers in Beverly Hills are right for you.
It's not the having, it's the getting.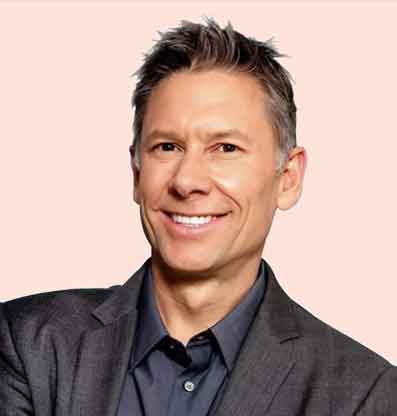 World-Renowned Plastic Surgeon
Brent Moelleken, M.D., F.A.C.S.