ClearLift in Beverly Hills
For skin rejuvenation on the go, Cloud Med Spa is proud to offer patients ClearLift in Beverly Hills. This non-ablative alternative to skin resurfacing focuses on patient comfort while still delivering impressive results in quick and convenient sessions. Stop by on your lunch break and leave feeling and looking vibrant. ClearLift lets you treat skin concerns ranging from pigmentation concerns to capillaries and more. Contact Cloud Med Spa today to set up your consultation and see if ClearLift is the treatment you have been looking for.
Facial resurfacing on your lunch hour utilizing the Alma ClearLift Tip
Virtually pain-free
No downtime
Short treatment
For all skin colors
Proven safety
Targets a range of skin concerns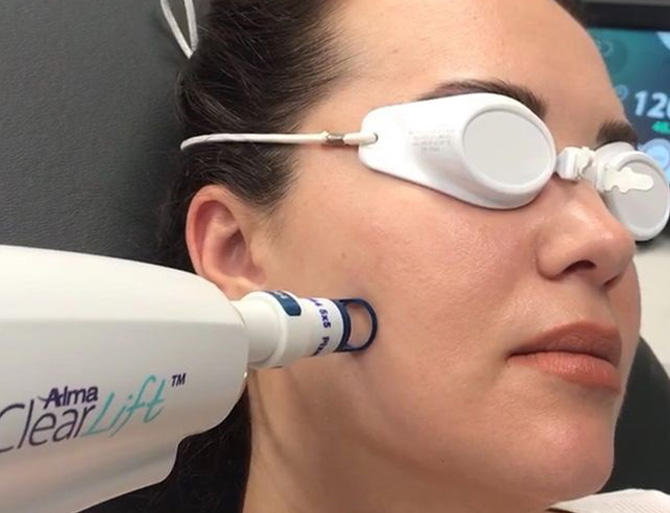 SCHEDULE
A CONSULTATION
>>
C
learLift 4D
 is a powerful yet gentler treatment solution that provides the unique benefits of fractional non-ablative laser technology. At the same time, it has the advantage of requiring no downtime and no need for pre-treatment anesthetic. In short, it combines the best of both worlds to deliver the results you want without interruption to your life. In addition, the treatment is open to a range of patients, and even can be great for patients with sensitive skin who could not try other laser treatments.
ClearLift 4D addresses a variety of age-related skin imperfections and concerns, restoring your skin to a clearer state. Common concerns ClearLift can treat include:
Fine lines
Scars
Stretch marks
Wrinkles
Skin laxity
Vascular concerns (visible veins or capillaries)
Pigmentation issues (e.g., melasma and sun damage)
With variable depth control, ClearLift 4D now offers unprecedented flexibility and precision. In addition to our classic tip, ClearLift4D offers four levels of depth penetration, allowing your specialist to treat the targeted area at the proper depth for optimal and customized results. This allows us to further customize your treatment to match it to your unique needs and goals. Cloud Med Spa is all about matching patients with their ideal treatments, and ClearLift makes that easier than ever with its adaptability.
The ClearLift fractional laser enables non-ablative dermis injury. This means it creates a reaction in your body's tissues that eventually results in tighter, younger, and healthier skin overall. The laster stimulates collagen remodeling underneath a mostly intact epidermis, resulting in a rejuvenated treatment site.
The laser emits short yet precisely powerful bursts of light which reach underneath the skin's surface. This naturally stimulates collagen and breaks apart unwanted pigmentation. As your body responds to ClearLift, you should see continued improvements in tone, texture, and overall appearance.
What Are the Results Like?
You should be able to see improvements right after your ClearLift treatment. But you should additionally see continued improvements as your body continues to respond by boosting collagen production. ClearLift provides noticeable improvements with a single treatment, but patients commonly will require a series of sessions to reach their complete goals. During your consultation, your specialist can give you an overview of how many treatments you may need to get to your goals. Patients will also need a touchup or maintenance treatment every so often to keep their results looking vibrant and fresh.
It's not the having, it's the getting.
What Makes ClearLift Different?
The unique characteristic of ClearLift is the fractional pattern which doesn't ablate the skin. That means it does not fully destroy or remove the outer layers of skin. As such, it is a much gentler treatment than laser skin surfacing or other ablative laser treatments. By avoiding damage to the skin's outer layer, the treatment becomes virtually painless with quicker results and no downtime. Most non-surgical treatments are easy on the body, but ClearLift is exceptionally well tolerated by patients, even those with sensitive skin. Gentle yet powerful, this treatment is ideal for countless patients.
Is ClearLift Right for Me?
ClearLift 4D can take years off of your face in just minutes, providing similar results to
chemical peeling and laser resurfacing. The treatment is virtually painless and has absolutely no downtime, making it suitable for treating sensitive areas of the body, including hands, neck and décolletage, and around the eyes.
To learn if ClearLift is your ideal treatment, the first step is to meet with a specialist. Cloud Med Spa's specialists work closely with our patients to match them with their optimal treatment. Based on your needs and expectations, we can help match you with ClearLift or one of our other non-surgical treatments to get you the results you want.
SCHEDULE YOUR CONSULTATION TODAY
>>
If you are ready to give your skin a rejuvenating boost, then contact Cloud Med Spa today to set up your consultation. Your specialist will work closely with you to find your ideal treatment plan, fully tailored to your goals and needs. Call our office or use our online form to get started with ClearLift in Beverly Hills today.
Beauty is a good letter of introduction.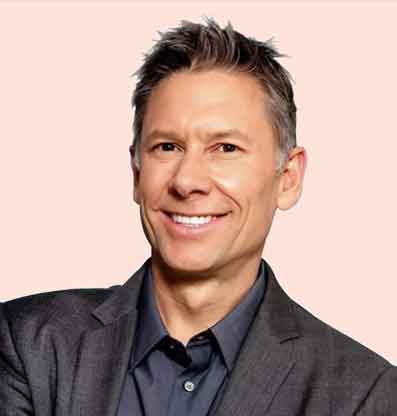 World-Renowned Plastic Surgeon
Brent Moelleken, M.D., F.A.C.S.